January 16, 2012
Best Free Releases from 2011
Here as elsewhere, 2011 finished with the customary best-of-year lists, inevitably confronting the dedicated music lover with large numbers of as yet unpurchased albums said to be the cream of the crop; catching up would cost a small fortune, even if 2012 held no new promises. Well, 2011 also saw the release of some excellent albums offered for free download, and a few of the Music is Good authors have put together a list of their favorites across several genres. All of the albums listed below can be downloaded either for free or on a "name your own price" basis (donations encouraged, but with no minimum) from the artists or labels or at bandcamp. You can also stream some of them below. Our thanks to these artists for making such good music freely available.
Recollage by Erik Nilsson is a strong contender for best free release of the year. Nilsson brings together a variety of acoustic instrumemts (guitar, piano, glockenspiel) and field recordings (clocks appear more than once), slices and splices them, sets them in complex constellations, and crafts a result that is much more melodic and accessible that that process might sound. From the lively guitar-based opener (somewhat reminiscent of some moments on Oval's O) through more languid and folksy moments to the twangily experimental closing track, Nilsson maintains an overall intimate warmth and an appealing tunefulness amid the folktronica stutters. Each track comes across as a small story; as the album progresses you'll find yourself listening in fascination for the next well-placed sound effect, the next rickety snatch of melody. Highly recommended. Download it for free from Luxus-Arctica Records.
Following on from his debut album, Burning of Wine, Benjamin Dauer released Saturation Event on the feedbackloop netlabel, an album described by Dauer as " a sonic exploration of the place that exists between being awake and asleep." Dauer continues: "I wanted to capture some of the feeling, that haze or cloud, that descends upon your mind just before letting go and drifting off." You could certainly do worse than drift off to this, but it also more than repays an attentive listen at higher volume. Fluctuating between light and dark textures, the album sustains a sense of spacious tension, blurred edges, lush tones, and constantly shifting beauty. The textures are rich and complex, and decent headphones are recommended. Download it for free here.

You could maybe think of this one as Old West ambient post-rock. On Ghosts of the Dust Bowl, Cliff Dweller use a mixture of acoustic instruments, atmospherics and found sounds to conjure up an instrumental soundscape that speaks of dilapidated desert towns. The mostly short pieces tell a story of desolation through scraping of violins, plucked strings, percussive clatters, forlorn accordion melodies, and snatches of lost voices and environmental sounds. At times reminiscent of a Godspeed You! Black Emperor side project, the album is experimental but evocative, offering atmospheric music with a strong sense of place and time. You can stream or download the album for free at bandcamp, or see a video for one of the tracks on vimeo.

If it weren't for the punctuation, the name adamned.age might evoke something angry and punkish, but it is in fact the artist name used by Berlin-based artist Hanne Adam, who trades in delicate ambient surfaces and gently complex beats across which small flurries of sparkling notes skitter prettily. Released on the Camomille netlabel, Fragile is a delightful and aptly named collection of immersive, melodic pieces that breathe of patience and care. While most of the tracks have busy rhythms (if a genre designation is needed, IDM would seem to be a reasonable fit), the overall effect is emotive and restful. It's a beautiful release, and worth repeated listens. Download it here (scroll down and click on the album title).

Years of Rice and Salt, a Californian instrumental post-rock outfit, seem to have decided that their take on the genre will involve moving past the catharsis to the afterglow. Their release Nothing of Cities on Future Recordings (name your own price at Bandcamp) exudes gentleness and warmth. Melodic throughout, with understated brass and strings added to the guitars and percussion, the album trades in the usual slow builds, moments of power, and pretty phrases, but always stays warm and celebratory, going for tuneful rather than edgy and succeeding. It is listed it here not because it is groundbreaking, but because it is simply enjoyable, music for those moments when all is well with the world and good friends are near. Stream or download at bandcamp.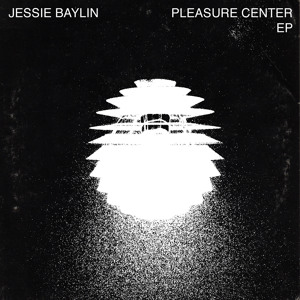 On November 21, 2011, singer-songwriter Jessie Baylin released a free 5-song EP entitled Pleasure Center that's well worth picking up.  Produced by Richard Swift (The Shins) and recorded in Jessie's living room on a 4-track cassette, it is a project of covers ranging from Sonic Youth to Fleetwood Mac to Thin Lizzie, very cleverly reworked to conjure up visions of yesteryear's dreamy pop sound a la Dusty Springfield and transplanted into the 21st century by that characteristic lo-fi Swift sound. This little EP is downright addictive. The more one listens to it, the more infectious it becomes – especially the standout track, "White Noise."  Pick up the entire EP totally free for the taking (compliments of Jessie) by clicking on the download buttons below.
Eric Maskol is a transplant from Philadelphia to San Francisco, and as you might expect from a young man from each of those cities, his debut album, The Year Before the War, has a strong psychedelic pop vibe.  Interestingly, however, his brand of psych pop bears little resemblance to his hometowns' current standard bearers in Kurt Vile or Thee Oh Sees.  Instead Maskol is quite obviously influenced by Robyn Hitchcock.  In fact, to the unfamiliar listener, The Year Before the War may well be indistinguishable from Hitchcock.  Such a comparison would be unfair to most artists, but it appears that Maskol has the talent to meet his ambitions and The Year Before the War is a great start.

In a lot of ways 2011 saw the return of the '90s, and the Columbus, Ohio five piece Love Culture is right at home in that revival.  The band's Aquamarine EP is chock full of '90s shoegaze and guitar rock that instantly transports me back to my teenage years.  One of the more impressive things about the EP, however, is just how good it sounds. The band obviously put a ton of work into mixing and mastering, because it's the rare DIY noise rock outfit that sounds this sharp and clear.  All the clarity in the world wouldn't matter, though, if the songs weren't there, and Love Culture certainly has the songs down pat.


A drone oriented side project from Hooray for Earth's Noel Heroux, Dpony's Movie EP, includes one of the top tracks of the year with "Lessmi".  "Lessmi" is the type of track that will knock you off your feet on first listen, but amazingly the rest of Movie lives up to its stand out track.  Movie is dark and heavy and perfect for winter listening, and while not pure drone by any stretch of the imagination it does earn that genre label.  Please don't let that scare you away, though, anyone with the slightest interest in experimental music will find something to love here.  Plus, the EP is free, so what do you have to lose? Here's a sample:

Filed under Ambient, Drone, Electronic, Experimental, Free Music, Indie, Pop, Post-Rock, Rock, Shoegaze